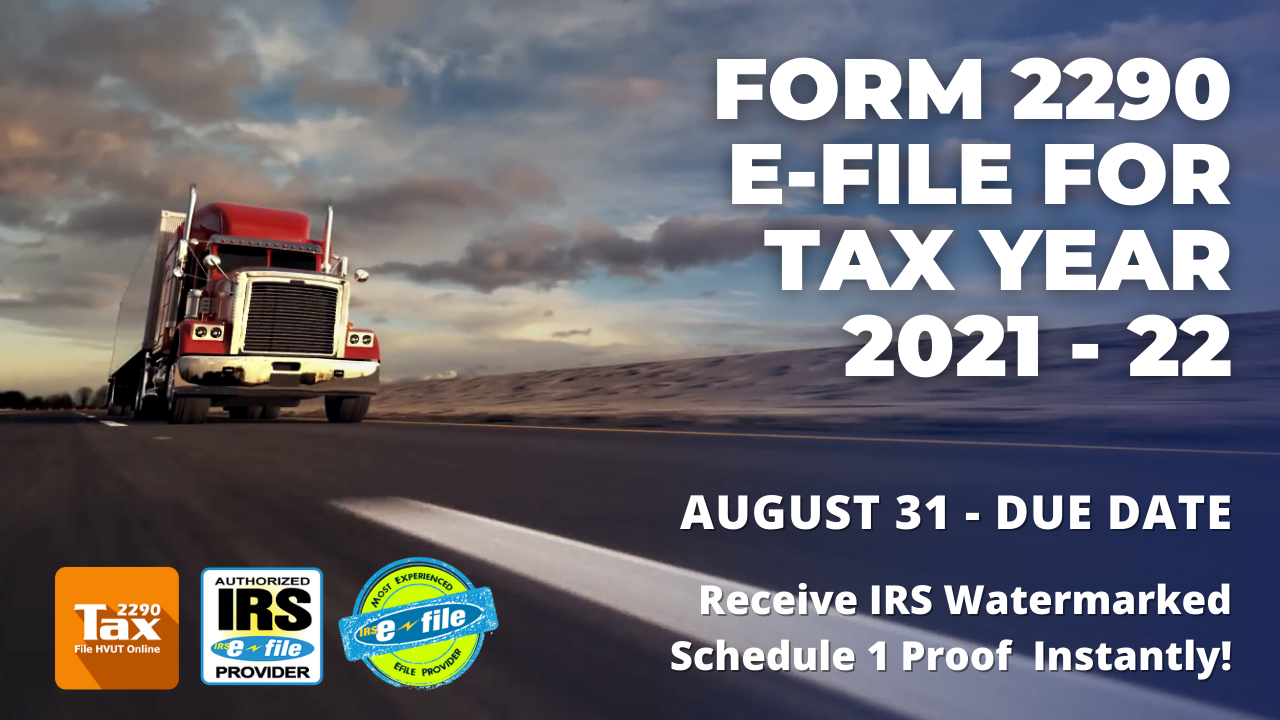 The Form 2290 to report and pay the Federal Heavy Highway Vehicle Use Tax returns with the IRS for the Tax Filing Period July 2021 through June 2022 is now due for renewal. It's trucker tax season again. Taxpayers who register, or are required to register, large trucks and buses should get ready to file Tax Year 2021 Form 2290, Heavy Highway Vehicle Use Tax Return.
Experience the best way to report and pay your Federal Excise Tax Returns with the IRS. Manage your time efficiently and don't just spend time preparing your excise tax returns, we do that best to the core. Priority Electronic Filing ease your excise tax reporting and instant acknowledgement from the IRS is Guaranteed. Going Digital means Easier Bookkeeping, time to move on with digital tax solutions to handle your business priorities. File your excise taxes on your own, with our experts help, Heavy Vehicle Use Taxes, and Refund Claims on your Excise Taxes.
Form 2290 must be filed for the month the taxable vehicle is first used on public highways during the current period. The current period begins July 1, 2021 and ends June 30, 2022. Form 2290 must be filed by the last day of the month following the month of first use, and if any due date falls on a Saturday, Sunday, or legal holiday, file by the next business day. August 31, 2021 is the official deadline for Form 2290 and Schedule 1 must have been renewed by then to renew your vehicle registrations. If not you would end up paying penalties and late filing charges.
If you first use multiple vehicles in more than one month, then a separate Form 2290 must be filed for each month. The filing rules apply whether you are paying the tax or reporting suspension of the tax.
Form 2290 is filed electronically, a copy of Schedule 1 with an IRS watermark will be sent to you right to your inbox, and you could also subscribe for a FAX copy of it with TaxExcise.com.
This Schedule -1 acts as a proof for payment of this 2290 taxes with the IRS. This is a must to register a vehicle in your name or
Read here for more information on Form 2290 Schedule -1 proof
---
TaxExcise.com and Tax2290.com are the official websites of ThinkTrade Inc. a Tennessee based tax software development company supporting truckers and owner operators to electronically report and pay the HVUT returns with the IRS since 2007.