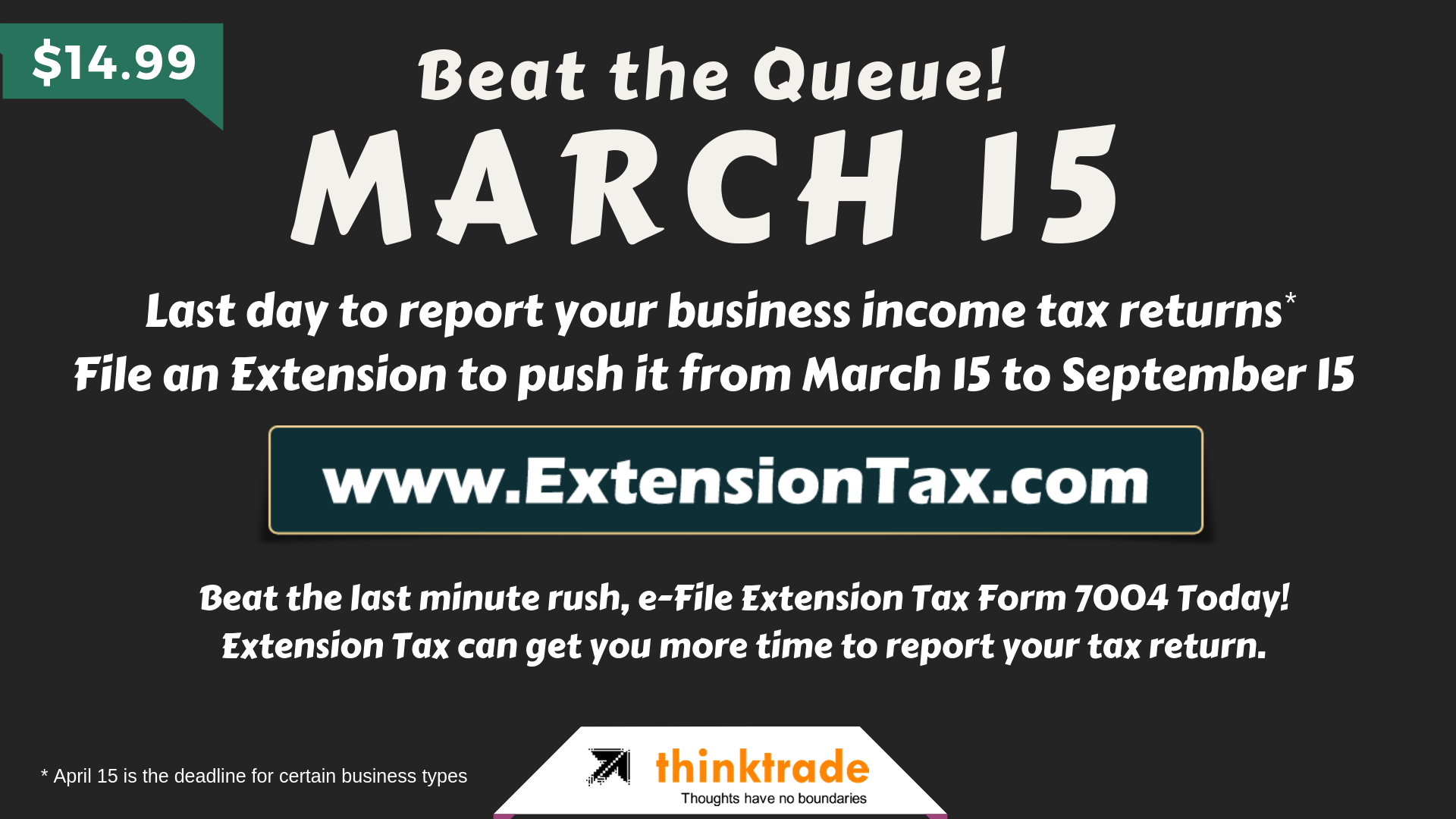 "The difference between death and taxes is death doesn't get worse every time Congress meets"                       – Will Rogers
March 15th will be the deadline to file your business income tax return and if you need more time to file, it's not too late to e-file an extension with www.Extensiontax.com . Missing your tax deadline can incur hefty penalties & Interests.  Extensiontax.com is your one-stop e-filing solution for IRS tax extensions. E-filing an extension for your business tax return is quick and easy…
Form 7004:
ExtensionTax.com supports e-filing of IRS Form 7004. This form can automatically extend your filing deadline for up to 5 or 6 months; depending on your business type. It is not complicated to fill out and really only requires a few business details to complete. Form 7004 can be e-filed by Multi-Member LLCs, C-Corporations, S-Corporations, Partnerships, Trusts, and Estates.
Please Note: E-filing Form 7004 will not extend the time you have to pay any taxes due. It is only an extension of time to file your business tax return.
E-file Requirements for Form 7004:
The entire e-filing process takes less than 10 minutes if you have all the information ready to enter. What you need is your business information – business name, address, and EIN/Tax-ID. You will also need an estimation of your tax liability, if any. It will also help if you decide your payment method beforehand.
 Got More Questions?
If you have any questions about e-filing your Form 7004 with www.Extensiontax.com , do not hesitate to contact our Support Team via phone @ 1-866-245-3918 or write to us @ support@extensiontax.com .