Howdy Truckers! TaxExcise.com & Tax2290 has good news for you all waiting to file heavy vehicle use tax form 2290 returns online for 2017-18 tax year. You can now pre-file your returns online only at TaxExcise.com | Tax2290.com.
Prefile is a step ahead of electronic filing by pre-opening 2290 filing and enabling more time to prepare and report 2290 taxes with IRS. Being pioneer in the world of e-filing, we have put great effort in making this possible for you. So you can submit your form 2290 tax returns electronically for 2017-18 even before the tax year officially begins.
We do have our OFFERS back with so much excitement and happy to share it across. Yes, at a flat 15% discount on our e-file preparation fee by apply the coupon code "FATHERSDAY", valid for a week till June 18. HURRY!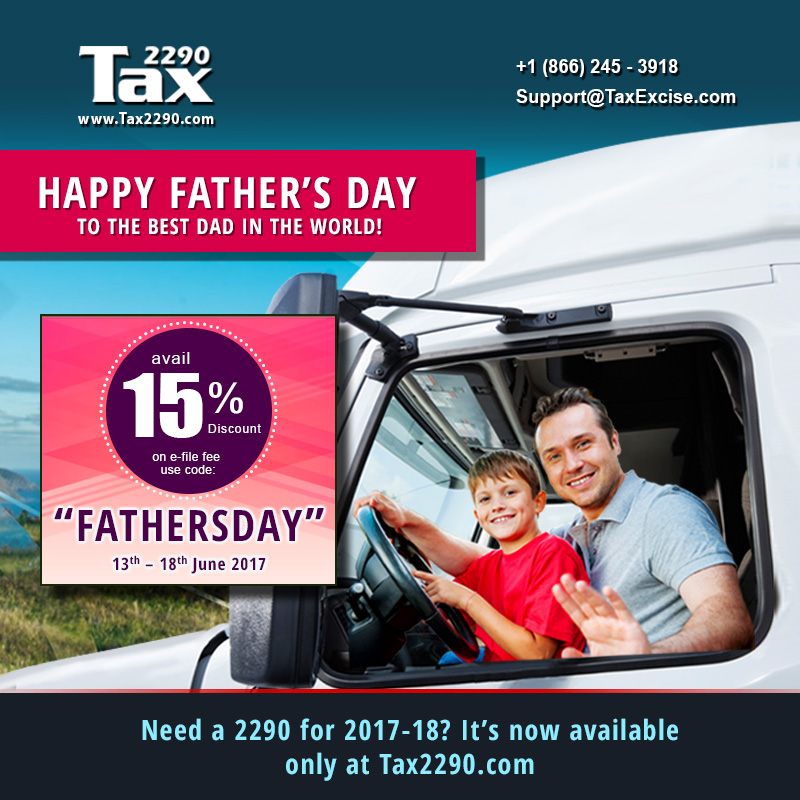 This is so much love and care in sharing the offer with you, likewise take it forward and do share it with the friends, truckers who you know and with other trucking families. We're excited and without any delay sharing it with you all.
Happy Fathers Day.