The government defines a nontraditional career as one where over 75 percent of the workforce is of the opposite gender.  We've always known that the trucking industry has been a nontraditional career choice for women, but we often point to diesel engines, time away from home and loading and unloading as reasons women aren't interested.
If that is the case, then why do women only comprise twenty-six percent of jobs in the areas of science, technology, engineering, and math, or STEM.  These jobs typically pay higher wages and have low levels of unemployment.  Despite the efforts of groups like "Girls in Tech," "Women in Technology," and "Girls Who Code," the number remain stubbornly low.
So, how can a company that relies on tech workers in the area of supply chain diversify its labor pool?  One way is to find girls from disadvantaged backgrounds who are interested in technical careers and support and encourage them into a career in coding.
That's the model for Amous International Fleet and Transportation Management Services.  Mark Shevchuk, co-founder of the organization has partnered with Women In Trucking Association to create more opportunities for women in the supply chain who focus on the technology that drives this industry. "We have created sponsorship programs to help women who came from disadvantaged backgrounds into becoming professionals in logistics through education and mentorship," said Shevchuk.
One of the success stories is of a young woman in Ukraine who entered a boarding school as an orphan. The school focused on using sports to give the children an opportunity to compete and to flourish.  At the age of 12, Liuba entered the school and started running.  She competed in triathlons and won numerous gold medals in Ukraine and Europe.  Shevchuk and his partner learned of Liuba's success and determination they invited her to join their team, and they taught her how to code.  Today, Liuba trains others and manages new hires for Amous International.
"We wanted to see more success stories of women in the world of logistics and coding, which led us to sponsor more women around the world," said Shevchuk.  "With the help of Women In Trucking Association, we hope to be an example for others to follow as well," Shevchuk added.
Currently, Amous International is working with Oksana, a distance runner for the Ukrainian National and Olympic Team who also came from a boarding school for the disadvantaged and is training for the 2020 Tokyo Olympic Games.  Amous is giving her the support necessary to not only get the proper training but to be a mentor and to support her athletic career while she transitions to become a full-time developer for the company.
"All it takes is a small step for someone like Oksana to leave the comfort of a small village and to go beyond expectation and break the barriers for bigger things to happen for her," said Shevchuk.
"The combination of mentorship, supply chain and diversity aligns exactly with our mission to encourage and support women in transportation," said Ellen Voie, Women In Trucking's (WIT) President and CEO.  We admire the passion Amous International has in giving these girls the guidance as well as the financial means to become successful in the area of technology and supply chain, but more importantly, to provide them with new opportunities in a nontraditional career.
Amous International, Inc. (www.amousinternational.com) is a technology company that offers Transportation Management systems (TMS) for customers in the supply chain AT NO COST.  Their goal is for smaller companies to be able to compete with the larger ones by using the latest technology to manage their logistics needs. The cloud-based service has no user fees, but customers can upgrade to additional services if needed.  They also offer website design and email hosting.
Amous International is using its resources to diversity its technical team by focusing on one young girl at a time. We find the approach refreshing and heartwarming; we hope you will too.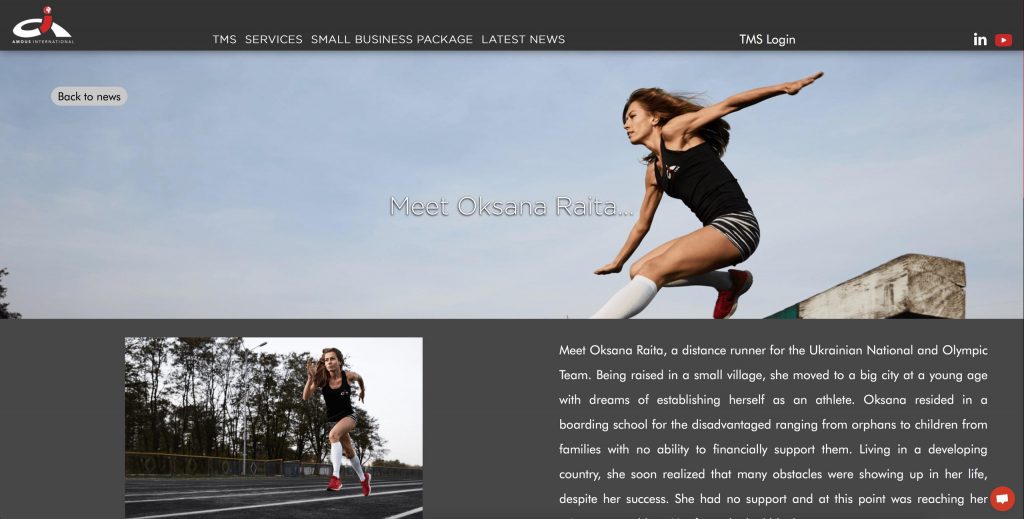 ---
Federal Vehicle Use Tax Form 2290 for Heavy Vehicles that hit the public highway for the 1st time in October 2018 since July 2018 – 19 (tax period) is now due and November 30 is the deadline. You just have couple of days left… 2290 eFile is best at Tax2290.com powered by TaxExcise.com.